Microsoft Project Online Trial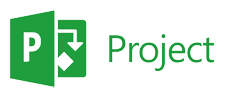 Microsoft Project Online, part of Office 365, is the leading online solution for project portfolio management (PPM) and BAU work. Microsoft Project Online trial will enable you to get started, prioritise project portfolio investments and deliver the intended business value—from virtually anywhere on nearly any device - and all from a low monthly cost, per user! Read more about Microsoft Project Online here.
Get Started
Technology Associates are participating in the Microsoft Project Online Partner-Led Trial program, giving our customers the chance to experience this flexible solution firsthand with expert supporting advice from our consultants to guide you on the capabilities of the tool. To book your trial, or simply to find out more, please call 01789 292 150 or email info@techassoc.com Alternatively, fill out the contact form below to learn more and start your Microsoft Project Online Partner-Led Trial. Once you have completed the contact form, one of our consultants will be in touch to discuss your requirements and help you get started. We can also provide a quotation for providing further training, support and guidance to ensure you maximize the value of the trial.